StacyTech has a skilled staff of people who know how to save you time and money with their knowledge of access, voice and security products and how to implement them using our project management software and carrier sales and technical partners.
George Stacy
Founder
☏ Ext: 101 (New Port Richey, FL)
George Stacy, founder of StacyTech, is a dynamic telecommunications sales professional with 25 years of experience in delivering excellent customer service. With 13 years of history within AT&T, George has worked with AT&T management, account teams and customers while establishing a solid reputation with peers and customers alike. His extensive knowledge and experience, as well as his jovial attitude, make Goerge a joy to work with. Not only is he highly skilled in networking, fiber, security, lass, Pass, SaaS and CaaS, but he also desires for StacyTech to provide unparalleled customer service.
Shelly Sorensen
General Manager
☏ Ext: 102 (New Port Richey, FL)
Shelley and her husband George moved to Florida in 2011 with their four children. Since moving, she worked at Gray Middle School with special needs children, TissueNet, a biotechnology company as a Purchasing Manager, and Real Life Christian Church as a Project Manager. In 2015 Shelley co-founded Think Network, assisting AT&T and their customers, as an Order Specialist. Now she uses her experience to fill the role as General Manage and Co-Founder of StacyTech, a division of System Communications, LLC. Shelley also assists as an Order Specialist, where she puts her ability to be very detailed-oriented to practice. She knows how important it is to provide a high level of satisfaction to the people she works with.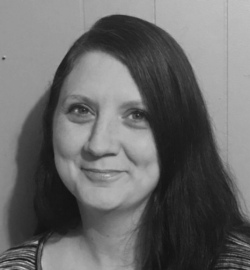 Brandi Elam
Implementation Director
☏ Ext: 105 (Birmingham, AL)
Brandi Elam joined the StacyTech team in 2017 after a 15 year career with Bellsouth/AT&T where she served as an award winning Account Manager, System Designer, and Technical Consultant. She holds a Bachelor of Science in Business Management from the University of Phoenix. Brandi lives in north Alabama with her husband and their four wonderful kids.
Amleth Rosa
Network Sales Manager
☏ Ext: 104 (Sunrise, FL)
Amleht comes to StacyTech with over 18 years of telecom experience. Her roots began in Puerto Rico, where she began her telecommunication career with Telefonica and MCI. She relocated to South Florida in 2001, working with Bell South/AT&T for 12 years. Her expertise includes award winning roles as a Sales Manager, Project Manager, Account Manager and Technical Resource. She attended Universidad Interamericana de PR for Business. Amleht now lives in Broward County with her family, including her two beautiful little boys.Amleht's passion is to give our customers the solution that best fits their requirements with exceptional, enterprise level support.
Mike Janssen
Network Sales Manager
☏ Ext: 107 (Little Rock, AK)
Mike joins the StacyTech team working with AT&T exclusively in Little Rock, AR. Market. He joins StacyTech after working with IBM as a Sales Engineer on the Walmart team in Bentonville, AR (Walmart HQ). Then he moved back to Little Rock to work with Cisco as an SE Sales Rep. He worked at SouthWestern Bell/AT&T for 8 years as a Technical Sales Consultant supporting anywhere from 3 to 5 Sales Reps selling high end data communication solutions like MPLS, IP Flex, AVPN, etc. along with communication equipment like routers, switch and IP Telephony. After a short stint as a National Partner Manager for ShoreTel, he is now ready to get back to the Telecommunication segment and repeat the success he had in the Little Rock market. He enjoys building customer networks for growth and a relationship with the customer (using his winning smile and personality!) to be a part of that growth.
He's been married for over 33 years and enjoys spending time with his family (3 girls and a boy) and watching sports (primarily OU College football and MMA) and being as active as possible.
Ilka Goitia
Network Sales Manager
☏ Ext: 112 (Jacksonville, FL)
Ilka brings a plethora of knowledge to our workspace as she has a BBA in Marketing and an MBA in International Business from Schiller International University in London, UK. Her previous telecom experience with MCI, as an Account Executive, provides industry knowledge to represent StacyTech as a Network Sales Manager in the Jacksonville, FL region where she lives with her son. Ilka's studies and professional endeavors have led her to travel and reside in cities all over the world, including London, Madrid, Athens, and New York City. She is fluent in English, Spanish and Greek and is currently learning Portuguese. She enjoys spending time with her family, swimming, exercising and visiting Disney. She's passionate about the arts, traveling and acquiring new languages.
Jaime Waln
Support Specialist
☏ Ext: 109 (Clermont, FL)
Jaime brings to StacyTech a wealth of expertise in monitoring and tracking systems, customer service, and an attention to detail that is vital to how our industry does business. She will be a major asset to all in keeping things on track and informed. Her knowledge with creating tracking systems for a large Multi-site church for years will play a huge part in our success.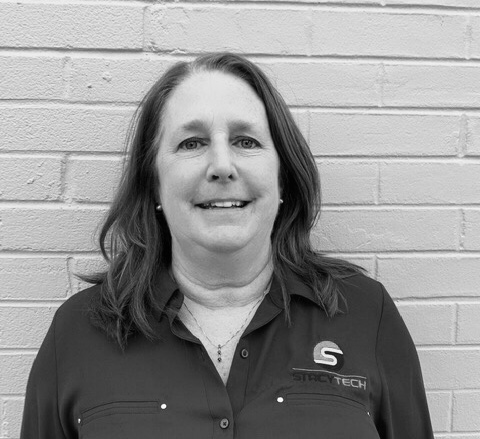 Mary Coykendall
Support Specialist
☏ Ext: 108
Mary brings over 36 years of telecom experience and knowledge to the team. She has vast knowledge and experience with AT&T ordering systems, products and implementation and years of experience as a customer support specialist as well. She also brings experience having worked for GOSS and is well versed in their systems.
Amanda Parker-Stacy
Administrative Assistant
☏ Ext: 103
Amanda Parker-Stacy is StacyTech's Administrative Assistant. She brings to StacyTech the expertise and diligence needed to make sure everything continues to go according to plan! In this fast paced business, she provides the support needed to our sales team to track and organize customers and is critical in the support of our implementation team. Amanda is another asset that StacyTech offers to its customers.
NEW PORT RICHEY, FL
888-245-4578
6435 Grand Blvd, New Port Richey, FL 34652